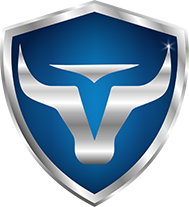 PETERBOROUGH, KAWARTHA LAKES & DURHAM REGIONS
SINGLE SOURCE SOLUTION FOR
COMMERCIAL CLEANING SERVICES
SOLUTIONS FOR YOUR OFFICE
At Touro Clean Janitorial Services, we keep commercial spaces neat and hygienic in the Peterborough, Kawartha Lakes and Durham Region. Our experienced team performs an array of work for offices and other similar settings. We will help you keep a tidy and comfortable environment for your visitors and employees.
JANITORIAL CLEANING SERVICES


Includes a variety of cleaning duties in warehouses, dentists, retail stores, healthcare facilities, property management buildings, schools, office buildings and more.


This type of service includes cleaning of AstroTurf, VCT Strip and Wax, Tile and Grout, LVT, Concrete, Stone, Carpet, stain removal and more.


Virus/Disinfecting/COVID-19
A process that uses CDC & Health Canada approved disinfecting spray to effectively neutralize a wide range of bacterial, viral, and fungal contaminants on all high touch point surfaces.


Building maintenance, facilities and portfolio management. We provide services such as changing lights-bulbs, air & water filters, filling printer ink & paper, kitchen dishes, pet packages & more.


Pest control, window washing, power washing, upholstery, VIP visits, make ready and clean up for events, snow removal, car washing, trim trees and more.


Manage all supply purchasing as well as monitor and track inventory levels on site.
Lack of technology
No response
Low Quality Work
No Piece of Mind
DOWNLOAD YOUR FREE COPY OF
"10 Signs that your office cleaners are ripping you off"
What do customers as well as prospects in your cleaning business REALLY want?
Well, let's start with this: It's NOT "perfect cleaning".
What? I mean how can I say such a thing?
Well, because your customers know, as well as you, that the idea of 'perfect' anything is ridiculous.
Let us handle your cleaning needs.